Since the ROX Risers worked so well on my R1200GS I thought I would give them a shot on my Triumph Scrambler.
As usual the delivery was fast, and the quality top notch!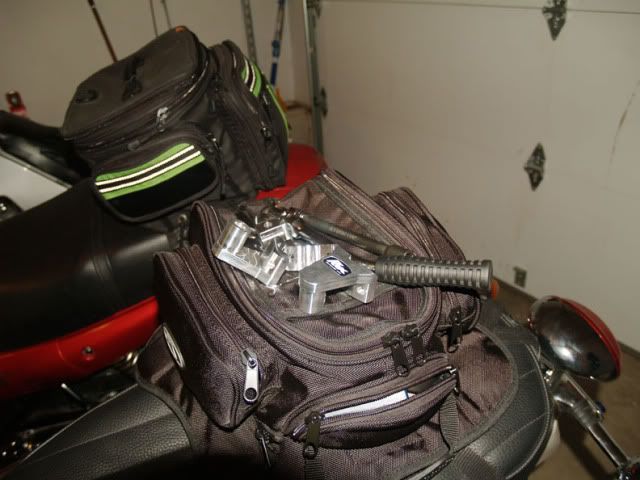 So, I spread out the parts on my tank bag and went to work.
I proceded to remove the bolts holding the 7/8" bars.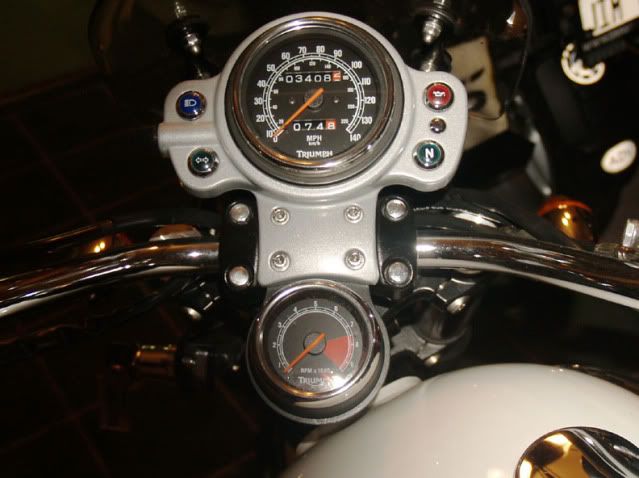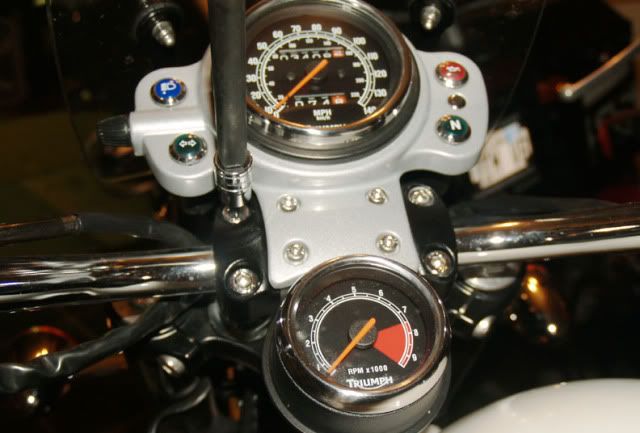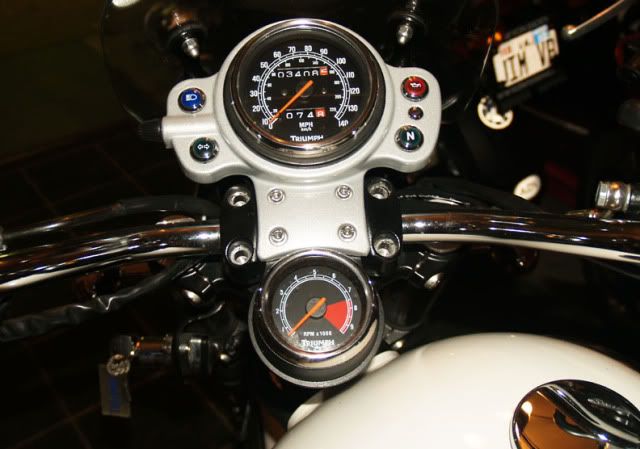 Then I loosely installed all the parts.
In doing so, I proved the old adage that it is better to drink AFTER you start such a project, and while positioning the bars I dented the tank. TOTALLY avoidable, but worth showing so others do not do the same.
It took a bit of adjusting to get the bolts all lined up, and I wasn't sure that I wouldn't need to reroute the cables, but in the end it worked with no rerouting at all.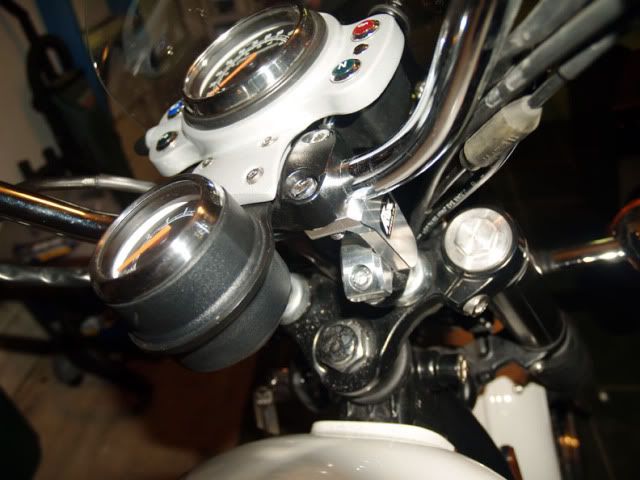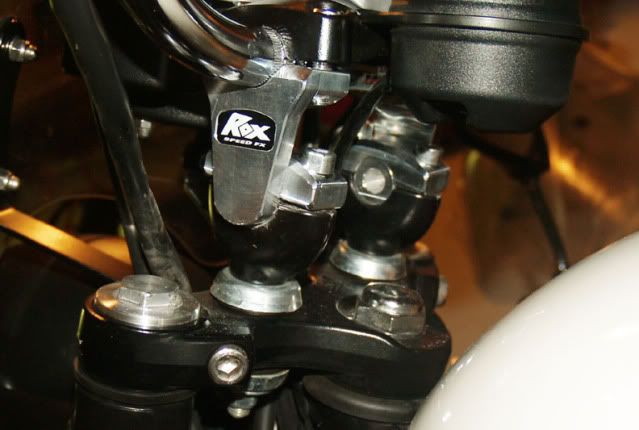 I did need to remove the flyscreen to give enough clearance to tighten down the risers, but not a lot of work. Tighten the top bolts to spec first, then the bottom ones as well.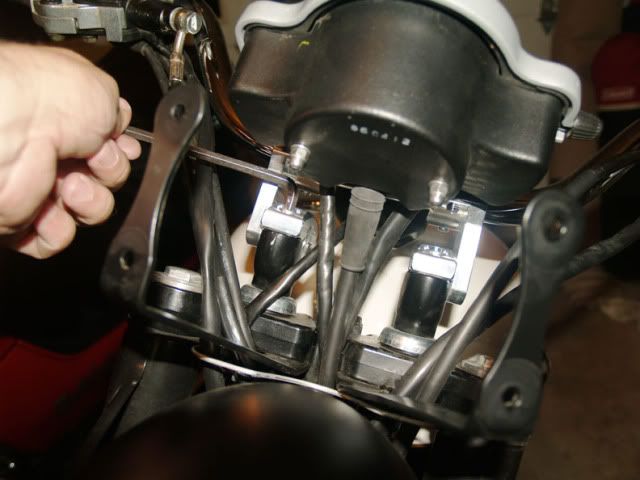 Once all the bolts were near tight, I adjusted the bars to taste, for now, and then torque everything and bolt everything back together and ride.
Tomorrow I will ride it and see how it went, as I do not drink and ride! Still, they look great, and clearance does not appear to be an issue.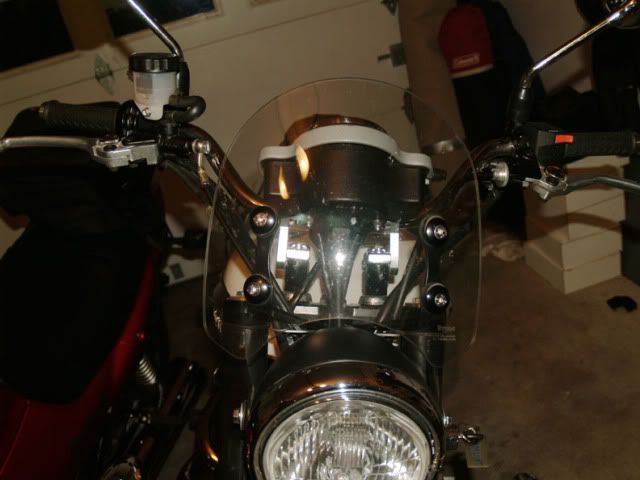 Jim